Are you ready to start your Apprenticeship Journey?
Local Employers are waiting for you Today!

Choose from a variety of qualifications
We offer a wide range of qualifications covering all industries;
check out our training prospectus for more information
Call Today! We will find the right employer for you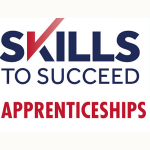 Contact our apprenticeship team today to get signed up!
Email: tharkin@21.training
Email: ddeans@21.training
Telephone: 028 7138 2260